Мы служим России с 1722 года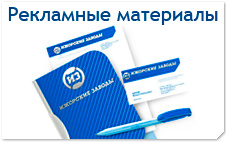 Engineering Capabilities
Production facilities of the enterprise make it possible to manufacture unique product both in sizes and properties that is in high demand on the Russian and foreign markets of nuclear technologies.
The enterprise possesses the in-house technology for production of double-layer clad plates for manufacture of products for nuclear power engineering. The high capacity steelmaking, forge and press, heat treatment equipment, advanced technologies, know-how and monitoring system ensure high quality of semi-finished products.
Automated forging complex 120MN (12000 tf) in force and advanced technologies allow to make forged billets up to 5.5 m in diameter and up to 235 t in weight, resulting in minimum quantity of welds in the reactor equipment.
Nozzles extrusion technology has been successfully adopted for the reactor core shell rings. It makes it possible to eliminate welds in the reactor core area.
Special power plant engineering workshops of Izhorskiye Zavody are equipped with the state-of-the-art machining, welding, heat treatment equipment allowing to process large capacity products up to 400 t in weight.
&nbsp