Мы служим России с 1722 года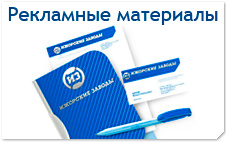 Products and Services
Izhorskiye Zavody manufacture reactor equipment of the primary circuit for nuclear power plants with pressurized water power reactors (VVER):
reactor vessel with internals and upper block
equipment of reactor concrete cavity
steam generator body
collector
pressurizer
accumulators of ECCS (emergency core cooling system) and AHRPS (after heat removal passive system)
main circulating pump body
main circulation pipelines
transport and handling equipment
control rod drives etc.
spare parts
Izhorskiye Zavody are capable to ensure production and delivery of "nuclear island" equipment (a complex of systems and machinery in the reactor hall containment) for pressurized water power reactors.
The equipment design, manufacture, tests and quality assurance are in full compliance with the regulatory documentation of the Russian Federation, IAEA requirements and they are under supervision of the Federal Service for Ecological, Technological and Nuclear Supervision (Rostekhnadzor).
The reliability and safety of water-moderated power reactors manufactured by Izhorskiye Zavody is proved by a fifty-year record of their successful service in nuclear power plants in various countries across the globe.
&nbsp