Мы служим России с 1722 года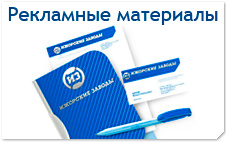 Welding Consumables
"Izhora Welding Materials" Ltd is one of the oldest Russian enterprises producing welding consumables. At the present moment they have mastered and produce more than 90 grades of welding electrodes and more than 30 grades of fused fluxes. The company delivers welding materials for implementation of "The Program of Activities of the State Corporation for Nuclear Energy "Rosatom" for Long-Term Period (2009 — 2015)" and takes active part in implementation of "The Strategy of Shipbuilding Industry Development for the period till 2020 and Further Prospect".
Now they produce welding consumables required for equipment production for the Novovoronezh NPP-2, the Leningrad NPP-2, the Baltic nuclear power plant and for the "Mochovce" nuclear power plant (Slovakia).
Quality system of JSC "Izhora Welding Materials" has been certified according to ISO-9001 Standard.
Welding consumables are approved both by the Maritime and River Registers of Shipping of the Russian Federation.
&nbsp